Occupation:
Insurance Co. customer rep.
Emy Diaz's Photos and Videos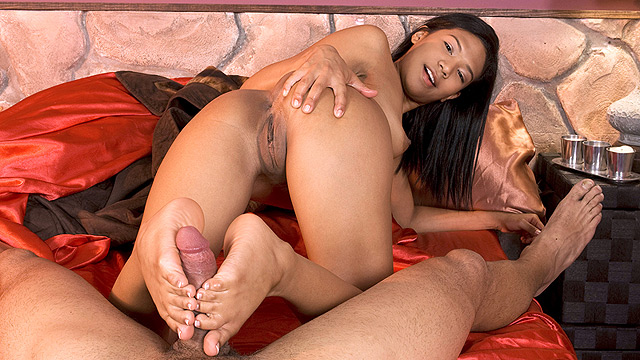 Emy might be fast asleep, but her boyfriend has other ideas for her pretty, tanned feet. He starts getting frisky with her digits while she is snoozing, but when she wakes up, she doesn't mind. In fact, she tells him to play with her peds some more. It seems our sleeping beauty likes the idea of him getting harder and harder while he fondles her feet. And when he gets really hard, she grips his meat and begins her long and slow strokes, even trampling on his balls until she just can't help but slide one, long finger into her snatch while she works his shaft. Faster and faster she works her foot pussy on him until she, too, is writhing with anticipation of the load to come. And boy he sure does coat her! So much cum erupts out of his cock that she continues playing with her pussy while she rubs all that tribute around in her peds. She sure does go from sleeping to sliding her arches over his erect shaft pretty quick.
More Feets »