Chloe Chanel's Photos and Videos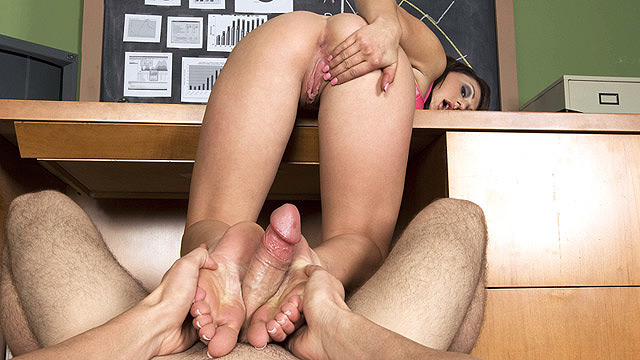 Chloe is an overworked and underpaid executive who spends 14-hours days in the office in mile-high stilettos. Her feet get so tired. Who could blame her for taking her shoes off and rubbing her tired tootsies for a while? But all that friction on her soles and between her toes makes her so horny that when the I.T. guy comes in to fix her computer and shows some interest in her legs, she lets him have his way with her. He slips his meat in-between her arches and slams her for all she is worth. And all that pent-up frustration makes Chloe extra horny. She asks him to slap his hardness all over her soles because the noise excites her. What excites her even more is when he splatters his goo all over her heels and rubs it in. Nothing like a little bit of cum to relive stress.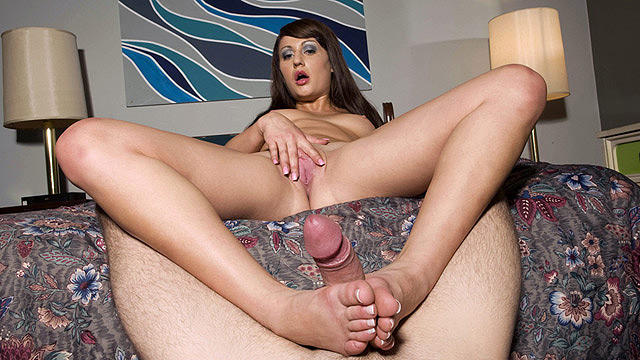 Some guys hire hookers for fucking and for blow jobs. But what about ped-loving guys who crave the taste of women's piggies in their mouths and the feel of lady feet on their dicks? Sometimes they call up a hooker, too, to have their lust sated by a pair of professional feet. And what lovely feet our sex professional, Chloe has. This pixie comes stomping in clad in thigh-high, red vinyl boots and gets straight to business. Once she knows her John wants to fuck her feet, she is all about it, stripping off her boots and wrapping her French-pedicured toes around his cock. She makes her grip extra-tight since he is paying her for his pleasure. She shines his cock up with her stompers until he gives her a huge load she can play with.
Chloe Chanel on Other Sites