Christina Cross
Occupation:
Business owner
Christina Cross' Photos and Videos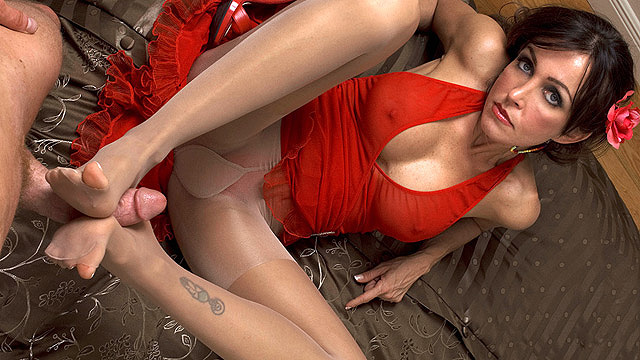 Flirty Flamenco
Featuring: Christina Cross
"My new shoes make me feel so sexy," says Christina, a hot 40something in mile-high red stilettos and sheer pantyhose. "I feel like a sexy flamenco dancer and I want to dance for you." And all that dancing and prancing turns her on because before you know it, she is on her back and sliding her feet all over a stiff dick. Nothing like a little bit of cock smacking and rubbing with a horny set of peds to make a foot job extra special. And once her feet are on this meat, Christina's hose get ripped to shreds so that she can get her bare soles all over this hard-on and make it erupt! When her soles are coated from the heels to the tips of her toes, she rubs all of that cum in to show her appreciation.
Christina Cross on Other Sites