Some guys go to the club to check out girls while they shake their ass and titties on the dance floor. But not foot lovers. They hit the club to see which girl is dancing the most because she is the one who probably has the sweatiest feet that need a massage. That's why when our guy spots Nikki; he knows that this mocha-skinned hip-hop queen needs a good foot rubdown. He unlaces her stinky high tops and creams up her peds for a rubdown in the back of the club. His rough hands on her sensitive soles make Nikki lose all her inhibitions and soon she is naked and sprawled out on the dirty floor with her feet in the air for him to rub. Once she is naked, it is not long before our foot-loving hero is naked, too, and his cock is ready for some rubbing and tugging and to spew a hot load all over Nikki's soles.
Misty is lying out by the pool when she notices a man in the bushes watching her as she washes her bare feet. She recognizes him as her neighbor and then she realizes that this pervert is touching his cock to her. Instead of being mad at him, she is kind of turned on by his boldness. In fact, she plays coy about foot play, but she is secretly getting off on his ministrations to her toes...especially when he slides his wet fingers between her digits and stretches them wide. She imagines him fingering her pussy while he fingers her toes. When he asks if she will make his dirty fantasy come true by having some foot sex with him in broad daylight at the community pool, she agrees. These two go at it like rabbits out in the open until he busts his load on her outstretched feet right by the water.
Top-Rated Foot Jobs
Jayda is a college student who needs to do odd jobs to make money for tuition. Today she is raking up Mr. Mack's yard for some quick cash, but she's a bit miffed that her feet are filthy and gross. Or is she? You see, she knows Mr. Mack likes to see her little feet covered in mud and muck. It makes his big dick nice and hard so that she can give him some dirty talk and dirty foot fucking, too. Watch as he washes and plays with her dirty peds and then slams his dong in between them. He coats this college coed's peds with his spunk and then pays her for a job well done.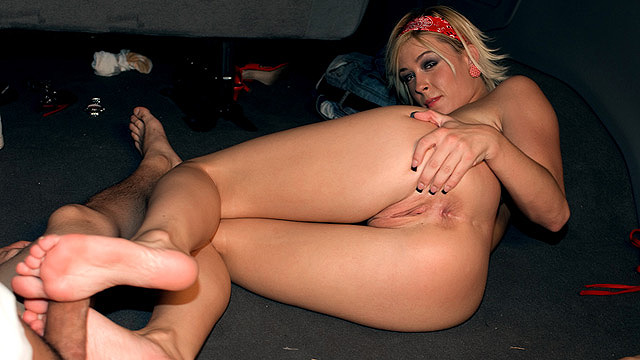 Angel's car just broke down on the side of the road and she sets out in her high heels to get to a phone and a gas station. But the uneven pavement and rocks slow her down and soon, she is barefoot and her feet are filthy. So she starts hitchhiking and finally someone stops and helps her by picking her up. But this stranger is more hopeful than helpful. You see, he spotted Angel's bare peds a mile away and this pervert wants nothing more than to feel them gripping his erection. So he gives her baby wipes for her filthy feet, and when her peds are clean, he invites her into the back of his van to do dirty things with them. Of course Angel agrees. After all, she has to pay him back for the ride somehow.
Get 2 Feet Sites for the price of 1!
FREE ACCESS TO legsex.com