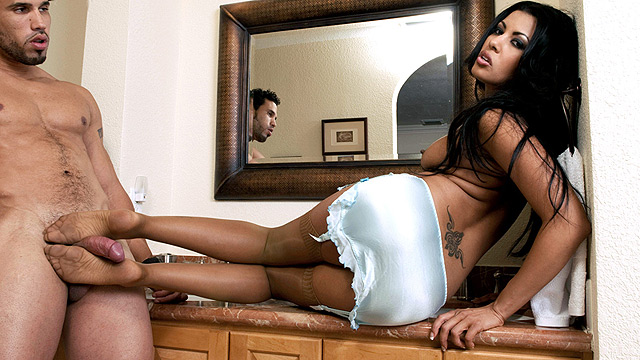 When Mr. Robbins catches his maid, Giselle, sifting through his wife's jewelry and trying on expensive pieces, he fires her. But this nosey maid isn't going anywhere. In fact, she tells him that he is going to give her a raise. And what's the reason for her impertinence? She knows his dirty, little secret. You see, Mr. Robbins likes to wear women's shoes and peruse kinky foot porn. She lets him know that he is going to suck her feet and give her more money. And like the dirty footboy he is, he complies. She makes him suck her feet and jack off for her. Then she towers over him while he lies on the floor and works his cock while she tells him what a dirty pig he is. And when she is ready, she demands that he cum on her soles. This is one maid that doesn't take any orders!
More Feets »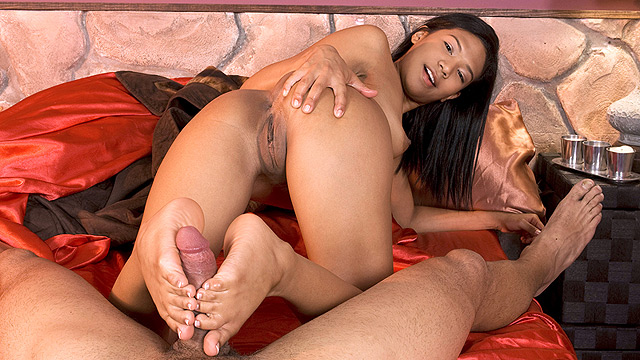 Emy's boyfriend is playing with her feet, and she likes the idea of him getting harder and harder while he fondles her feet. And when he gets really hard, she grips his meat and begins her long and slow strokes, even trampling on his balls until she just can't help but slide one, long finger into her snatch while she works his shaft. Faster and faster she works her foot pussy on him until she, too, is writhing with anticipation of the load to come. And boy he sure does coat her! So much cum erupts out of his cock that she continues playing with her pussy while she rubs all that tribute around in her peds. She sure does go from sleeping to sliding her arches over his erect shaft pretty quick.
More Feets »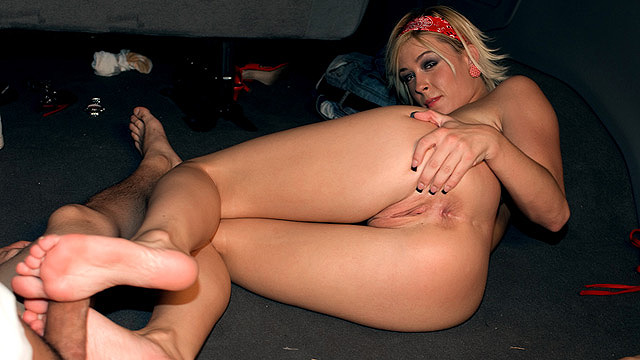 Angel's car just broke down on the side of the road and she sets out in her high heels to get to a phone and a gas station. But the uneven pavement and rocks slow her down and soon, she is barefoot and her feet are filthy. So she starts hitchhiking and finally someone stops and helps her by picking her up. But this stranger is more hopeful than helpful. You see, he spotted Angel's bare peds a mile away and this pervert wants nothing more than to feel them gripping his erection. So he gives her baby wipes for her filthy feet, and when her peds are clean, he invites her into the back of his van to do dirty things with them. Of course Angel agrees. After all, she has to pay him back for the ride somehow.
More Feets »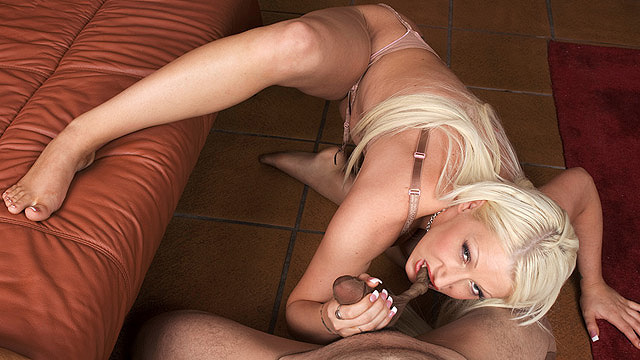 "You just lay there, bitch boy," demands Candy. "Be my footstool while I enjoy this strawberry." You see, Candy is in the mood for a snack while she shows her favorite footboy who the boss is. Clad in nude stockings, Candy mashes berries and lets the juices seep into the mesh over her tootsies while her juices seep out of her pussy. And all the while, her slave watches with his cock imprisoned in the pantyhose she is making him wear. Knowing that his throbbing cock needs some relief, she rubs her nylon-covered feet on his nylon-covered cock and the friction drives him wild. Then she mashes berries all over his cock for lube and gives him a slippery foot fucking. The cock slipping in and out of her arches turns her on so much that she starts sucking her slave's feet, too! And when she is ready, she let's her slave know that it's time to make her, "Pretty feet all dirty," with his cum. And he does. He creams all over her soles and she dips her strawberries in it and enjoys her dessert.
More Feets »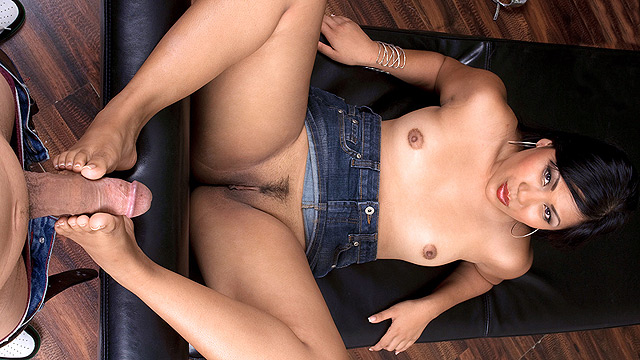 There is something about an Asian girl with nice feet that makes your dick hard, isn't there? Well, Kyanna is that Asian girl and she's a foot virgin. But not for long! Because she knows that you love watching feet and she likes the attention you give her when she lets you look at hers. So, watch her and tell her what to do because she is willing to take her shoes off and play with you. (As long as she can play with her pussy!) You see, Kyanna isn't experienced in foot play, but she is eager to learn. So she'll strip and then let you have your way with her. Even down to the moment when you cum on her virgin soles for the first time and send her over the edge. Make sure it's a huge load!
More Feets »